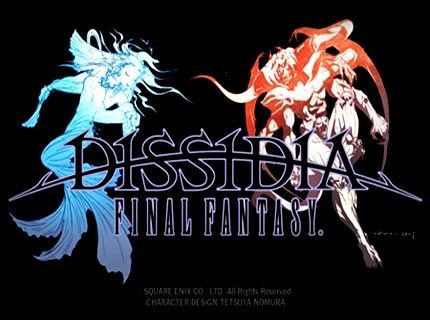 I could say nothing about the anticipated new release of
Final Fantasy
and it's trailer. This is damn rocks! XD
Video for the trailer
And the last character that completes the roster would be the Judge Magister from Final Fantasy XII,
Gabranth
. This would be the match-up for
Shantotto
. The funny part is, the match-up is between a
midget versus a giant
. That resembles someone... :D
And you those who doesn't have any PSP, you'll surely will miss another Final Fantasy title. Too bad I should say. Good thing I never looked down and say bad on PSP, not like those who posses NDS, discriminating this baby. :D Wahahahahah
Dissidia would be release on Japan, December 18, 2008.
EDIT*
Video has now subbed thanks to
SilverKiento
DISCLAIMER*
All video of Final Fantasy are not mine, neither the uploader. We are just fans who love Final Fantasy very much, and we would like to share the awesome gaming history to all fans too.